I tend to be a planner. It's not that I lack the ability to be spontaneous and go with the flow but I think it's because I've had to adapt to variable situations so often that as a result, I try to cling onto things that I feel are within my control. So with a few months to go until I reach my due date I'm trying to prepare the best that I can but I have a feeling that no matter how well I think I understand the events to come, it'll be one of those things in life that can't be explained or planned. I'm thinking that it'll be similar to when you are going to be a parent for the first time. You think you know what it'll all be like since you've been around children before but you soon realize on the day it happens that it was so much more than you could have ever imagined.
I'm super anxious to see and meet our precious baby; it feels like we've been waiting for his arrival for so long already. I'm also really scared for what lies ahead for him. I wish in my moments of fear that I had more faith and that I could be more inspirational for those that are reading this and find themselves in a similar situation. The reality is that I still find it difficult at times to believe that this is all happening. My pregnancy feels "normal" and every day I see the faces of my healthy kids which prolong my temporary delusions that everything is perfectly okay. I look at Alexander who will be 2 in a couple of months and I can't imagine having to have him go through 2 open heart surgeries, multiple medical procedures, and countless doctor's appointments – that is after all what we can expect for Nicholas at that age. The crazy thing is that's the best case scenario; I know that there is and always will be a dark reality that also follows close by that says that the odds are against us.
In our preparation of things to come, we've traveled down the road and entertained briefly the unthinkable – we've discussed what we would do in the event Nicholas doesn't make it and have even visited a few cemeteries in Michigan and some while we in Minnesota. It's such an awful place to be and painful to even think about. While we were visiting one place we saw an area they had designated to children. Although it was beautifully done, I couldn't imagine being separated like that. Our intention in visiting different cemeteries is that we would be buying all our plots together. So if Jimmy and I end up having burial plots, our story will have taken a sad turn. I'm praying we won't have to buy anything for a long time but I'm again in a place where I have to relinquish any sense of control I have and trust in God and whatever comes.
We went back to MN for a short visit with family and to drop off Tank at my dad's house. I hate to leave him there but I feel that he'll be taken care of while we are dealing with Nicholas' health issues. Tank's already been bumped down the totem pole and ignored a little more since Alexander's arrival, and that's not fair for him either. Apart from the dog, it was nice to go back home and see our family. We normally stay at my dad's and he always goes out of his way to make it as comfortable as possible but it's never quite right because we are taken out of our usual routine. It's just a bit difficult to live out of a suitcase and runaround everywhere to see everyone. Both our parents are divorced which automatically takes up 4 of the 7 days we were there to ensure that we spend equal time with each parent. We also wanted to make sure we saw all of Jimmy's siblings but they all have kids and busy lives too so scheduling and fitting in a visit for the remaining 3 days was no easy task. Any extra time we could find was designated to seeing family and friends and running Minnesota errands.
We managed to get new car tabs, open a new business bank account, arranged a couple business meetings for our nonprofit, run out to the military base so I could get a new ID (the ID place in Michigan is so slow and we thought it'd be better to try while we were in MN), visited a couple of cemeteries, coordinated a night at a hotel with a pool so that the boys and their cousins could go swimming, , visited with some family friends, and fit in a few games of bowling and arcade fun with one of Jimmy's old friend. With all that packed into one week, I'm glad to be back in Michigan and able to sleep in my own bed.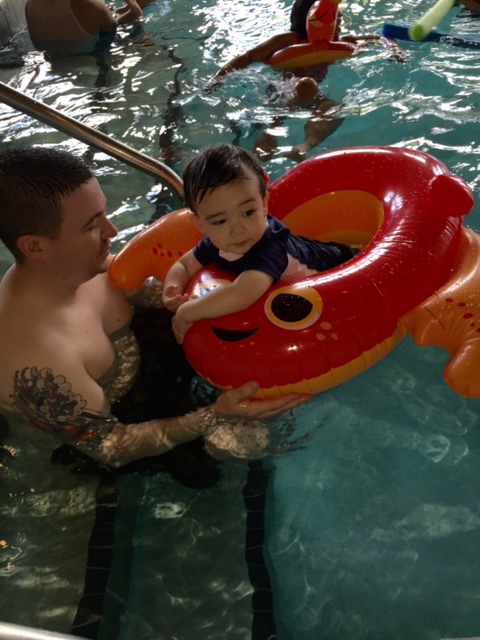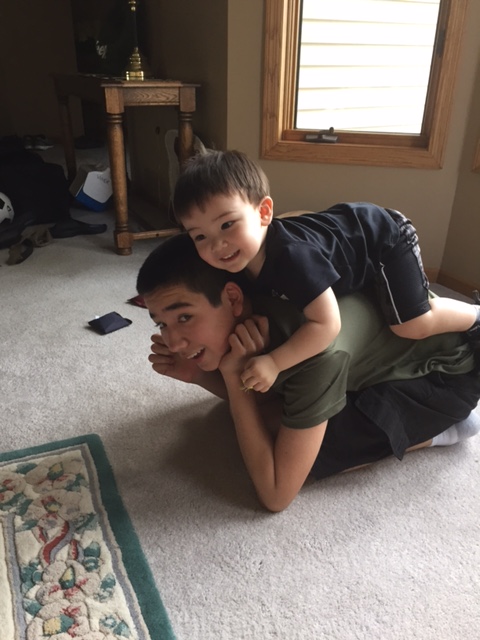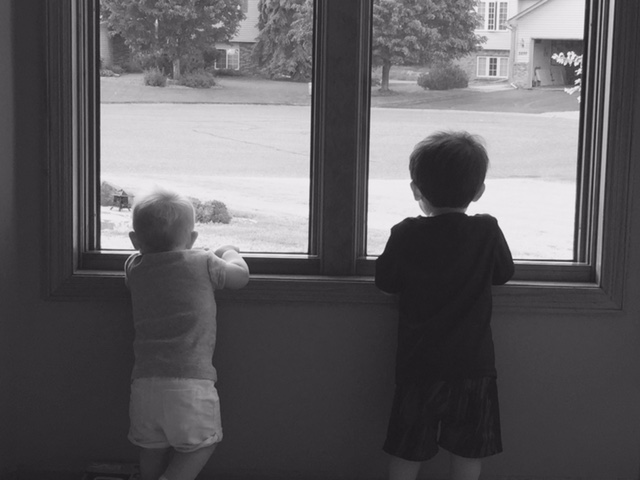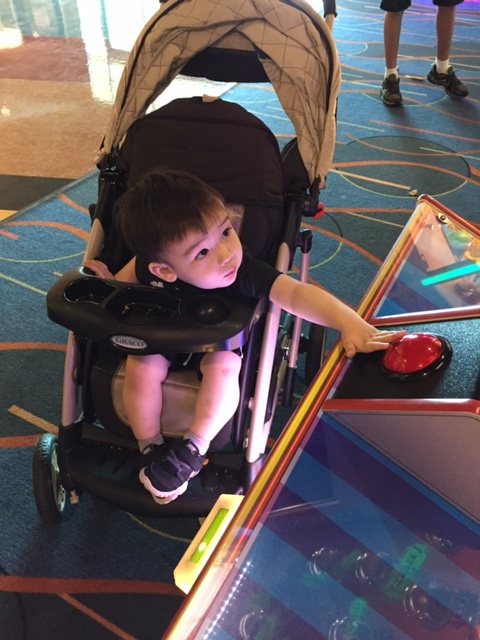 It'd be so much easier if we lived in Minnesota where all our family is and the topic of moving back has come up since Jimmy is supposed to retire in the next 2 years. We've grown used to being independent and doing things on our own since we've moved around so much but I think we'd feel better knowing we had family close by to help if we needed it in our current situation. Additionally, Minnesota does have the Mayo Clinic and a Children's Hospital which both are listed in the top 50 for pediatric surgery hospitals. I'd love to move back to Minnesota but I'm also so thankful that we are in Michigan where we are so close to the hospital and surgeon we've chosen. Besides the issues with Nicholas we also have James' wellbeing to worry about as well. He starts high school next year and I hate to pull him out of yet another school and we were going to try to stay put until he graduates. We thought this was the perfect transition for him because he was able to meet some kids in 8th grade that he will be going to high school with. We've moved him so many times that he may not even care if we move again. He doesn't have a hard time fitting in and has a lot of acquaintances in school but I'm not sure if there are any meaningful friendships though.
So this is my own tale of two cities in which I'm torn and will have to let life take its course as this is yet another unknown which has been added to this journey of ours.
Categories: June 2015